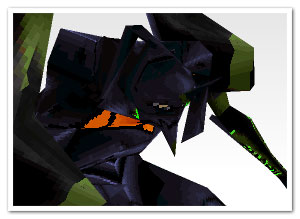 Aah, finally :) I've been spending a large part of my free time working on Wick3d, and I've arrived to the point where I wouldn't mind people looking at the source (link at the bottom of the post). I've said it before, and I'll say it again: looking at it and experimenting with it is encouraged, but actually using it for a project is looking for trouble – it's in no state to be used as such ;) My to do list just keeps on growing, but at least there's some useful functionality.
Main things updated:
Major performance boost and improvement in render pipeline flow.
Very basic Collada support (only single objects, no hierarchic structures; buggy).
Animated MD2 mesh support (Quake 2 models, etc.)
Improved transformations: Support for Euler angles (yaw/pitch/roll), lookAt, camera target …
(Animated) DisplayObjectMaterial
Added more Primitive models
Some things you'll find in the source aren't used (yet), and some things might be refactored completely. Feel free to drop requests or remarks, I can always use a reason or tips to work on it ;)
Also linked below is a demonstration of the MD2 animated model support (MD2 is the file format used by f.e. Quake II). The model might take a bit to load, but it'll show up eventually :)
To close off, I'll be abroad for 2 weeks in a few days, so it might take long for comments to get approved.
Enjoy!