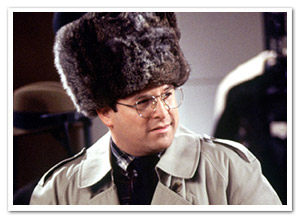 For over 3 years now, I've been employed as an "interaction developer" at Nascom, focused on – what else – developing for the Flash platform. Since some time, however, I've been growing increasingly restless. Introspection was unavoidable, leading to one resounding conclusion: it's time for a change.
Fact is, what I found myself doing on a daily basis at work is not something I fully enjoy any more, and it was definitely not why I started programming a long time ago. This opposed to what I do in my free time, the result of which can be seen on this blog. Trying to do both has caused me doing little else than sit behind my computer screen, coding away for entire days. So, I've decided to leave Nascom to pursue a carreer as an independent developer starting mid-June. Focused on graphics programming, I can shift what I love to do to a healthier part of the day. Or at least, that's the plan ;-)
It was great to be a part of Nascom and work alongside so many talented people. Both from a human and a technical perspective, I still believe it's the best digital agency in Belgium. Thanks for having me, guys!