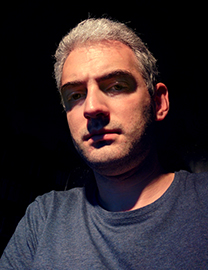 I'm David Lenaerts, your everyday socially awkward freelance graphics developer based in Belgium. Having spent years in Actionscript 3, I've recently been moving away from the web to focus on desktop graphics (although I still get to do plenty of the former). Apart from coding, I'm a bit of a Lego nut and have been known to abuse a musical instrument or two in my day.
I'm always on the lookout for challenging and interesting projects, so feel free to contact me!
In closing, in case you're wondering, "Der Schmale" is a reference to the 1927 epic Metropolis, which has one of the coolest film posters. Ever.